"I am a queen, about to marry a broken Prince for power."
—Queen Mary
Mary and Elizabeth Find Themselves in Dire Situations
Mary becomes suspicious of Prince Don Carlos' true condition and relies on Gideon to help her uncover the truth. Elizabeth makes a shocking discovery which could change the course of her reign over England and forces Dudley to make a tough decision. Meanwhile, Narcisse forces Claude to marry someone of his choosing, against her wishes.
Queen Elizabeth: If you love me William, you will support me-
William Cecil: Help you steal a husband?
Queen Mary: I am a queen, about to marry a broken Prince for power...
Lady Greer: You're also a widow. Grieving the man you truly loved.
Christophe: Why are you here?
Queen Catherine: I had you followed. I am the Queen Mother.
Christophe: Well I won't lie to you. Poverty takes it's toll.
Queen Mary: I need proof before the wedding happens.
Gideon Blackburn: That's tomorrow.
Queen Mary: Yes. So you better get to it.
Lord Narcisse: Be grateful for the fun you had, you must have know your time would come.
Queen Mary: I feel lucky to have had it once.

Death Toll [3][4]
- Amy Dudley
- Bar Maiden
The episode Synopsis, images, and title were released on December 23, 2015.
Anna Popplewell was credited, but does not appear.
Ben Geurens has been updated to a regular character.
Historical Notes
Edit
Queen Elizabeth confirmed on her death-bed she was still a virgin.
Robert Dudley and Queen Elizabeth never had a sexual relationship. Though they both agreed to have loved each other deeply but knew they could never really be together.
Amy Dudley did die at the bottom on a staircase under questionable circumstances.
Amy Dudley was never locked up, or considered mentally unstable in her lifetime.
Don Carlos never recovered from his head injury. He was later locked away by with father King Philip until he starved to death at 23 years old.
Sheepskin, or more accurately referred to as Lambskin, or sheep intestines can be used as contraception, and are even used today sometimes, in place of condoms.
The Crown Matrimonial - In law, it is a person's right to co-reign equally with his or her spouse.
| | |
| --- | --- |
| | Official Pictures from each episode, and an additional 50 pictures gallery is available here. |
Characters
Edit
| | |
| --- | --- |
| | Character debut |
| | Speaking debut |
| | Episode debut |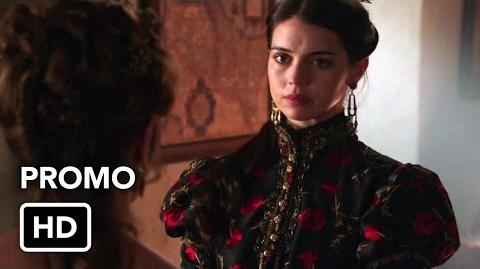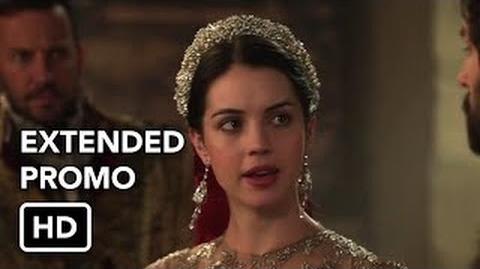 References
Edit
Ad blocker interference detected!
Wikia is a free-to-use site that makes money from advertising. We have a modified experience for viewers using ad blockers

Wikia is not accessible if you've made further modifications. Remove the custom ad blocker rule(s) and the page will load as expected.