"I can't take on two Queens"
—Queen Mary
Only One Queen Will Reign
Queen Mary struggles to hold on to her power in Scotland amidst Queen Elizabeth's campaign to sabotage her with the help of a new ally in Queen Catherine. Meanwhile, with Francis' fate at odds and Elizabeth distracted by temptation in her first love, Robert Dudley, both queens struggle to rule.
Queen Catherine: Men don't like taking orders from woman, they can barly stand speaking to them.
Queen Mary: Elizabeth's real war is with me.
Robert Dudley: Let me hold you in my arms Elizabeth, or let me leave court.
Queen Elizabeth: I need you here, to see you, even if I can't touch you.
Lady Lola: You hurt me to please your lover!
William Cecil: You must rule your own heart, as firmly as you rule your subjects.
Queen Elizabeth: My sweet cousin Mary, you will suffer my wrath.
Louis Condé, James Stuart King Henry VIII are all mentioned, but do not appear.
Leith Bayard, and Princess Claude were both credited, but do not appear.
There is no opening song anymore.
Reign will split it's time between French Court, and English Court.
Queen Elizabeth wants to take over Scotland and the Scottish want a Protestant Queen.
This episode marks the introduction of five new recurring characters, Martin de Lambert, and Prince Charles at French Court, while William Cecil, Amy Dudley and her husband Robert Dudley will be at English Court, with Queen Elizabeth.
King Francis is seen carpeting a boat, something he has not done in years. [1]
Queen Elizabeth stated she refused to kill her cousin Queen Mary.
When Martin de Lambert was introduced a mock version on 'Pirates of the Caribbean' played.
Greer and Martin have a very sort relationship, with a fake promise of marriage on Martin's part.
Queen Catherine was believed to be in Tuscany, while secretly in England.
Greer has been permanently elevated to 'Lady' and is allowed back at Court, while keeping her Brothel, and still legally married to Lord Castleroy.
Mary Stuart hired the pirate, Martin to steal gold and treasures from ships.
Queen Elizabeth stated she and Robert Dudley were both locked in The Tower of London together.
A proposal for Queen Elizabeth to marry Prince Charles was disgust.
King Francis revealed he is dying.
The Catholic Church assassinated a dozen people to keep Mary Stuart's affair with Louis Condé a secret.
The Monk

Catherine's Decoy

Loyal nobles to Catherine

Historical Notes
Edit
| | |
| --- | --- |
| | Official Pictures from each episode, and an additional 50 pictures gallery is available here. |
Characters
Edit
| | |
| --- | --- |
| | Character debut |
| | Speaking debut |
| | Episode debut |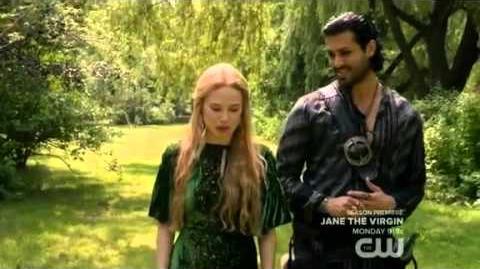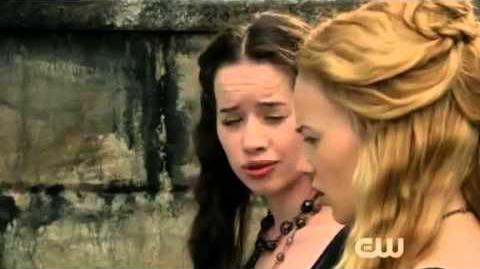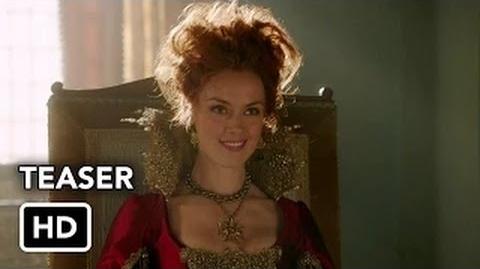 References
Edit
Ad blocker interference detected!
Wikia is a free-to-use site that makes money from advertising. We have a modified experience for viewers using ad blockers

Wikia is not accessible if you've made further modifications. Remove the custom ad blocker rule(s) and the page will load as expected.